(Illustration by Hannah Agosta Illustration, based on a photo by Jessie Fox)
How to Give is a biweekly column by local philanthropy wizard Lansie Sylvia. In it, Lansie answers readers' questions about millennials, philanthropy and engaging the next generation of givers. To ask her a question, tweet @FancyLansie.
---
THIS WEEK'S QUESTION:
My fiancée and I are getting married in the fall and want to make our wedding as low-impact as possible. Can we donate the leftover food from our buffet to a local homeless shelter?
Donating perishable food can be tricky. Most homeless shelters and food banks only accept new and pre-packaged food, and for good reason – perishable food can be difficult to regulate and thereby to guarantee they're safe. Just think what would happen if everyone at your local shelter got sick because your donated egg salad went bad?
Most wedding venues will not donate your leftovers because of the liability involved. Remember, if anyone were to get sick, it would be the venue's responsibility. In the outside chance that your venue or caterer finds a way to release themselves from the liability and put the onus on you, remember that you will then be liable … and also do you really want to be packing up your own buffet into to-go containers in the middle of Your Special Day?
Some shelters will accept leftovers from parties and corporate events, so do some internet searching to find out which ones will be closest to your wedding venue and then call to check their donation policies. Specifically ask about the liability issue and if they have a contract that you can both sign assigning responsibility for food safety to them, and not you. You may also want to check with your caterer because they may already have a donation plan in place. Also, check your local laws about the safety and viability of your plan.
In addition to homeless shelters and food banks, there are other places that might appreciate your leftovers: your local fire station, EMT volunteers, or animal shelters with overnight volunteers. Heck, you can even make it explicitly clear to your caterer/venue that any leftovers should go to the staff working your wedding as a staff meal. No one wants a hangry bartender, know what I mean?
[Editor's note: You could also reach out to Food Connect Group, a surplus food collection org that asks donors to sign a waiver that releases them of liability.] 
Moving beyond food, there are many other options to make your wedding low-impact that include using sustainable materials and "thinking green," but given that this is a charity column, let's focus on the philanthropic side of things. Here are some more ways to bring the "love of mankind" into your big day o' love:
Use a nonprofit for your venue — There are tons of nonprofits that would make amazing event spaces for your wedding — The Painted Bride, The Village, Philadelphia Magic Gardens and the Constitution Center all spring to mind. By using a nonprofit venue, you'll know that any money that you're paying for the event space will contribute to the organization's overhead and help it achieve its mission year-round.
Give a young musician center stage — Well, not quite center stage … that's for the happy couple! If you're planning on having instrumental music for your pre-reception or ceremony, hire local students from music education organizations such as the

Philadelphia Youth Orchestra

or the

Musicopia String Orchestra

.
Give charitable wedding favors — Instead of a weird paperweight, figure out the cost-per-favor and give everyone Kiva donation cards in that denomination instead!
Donate your centerpieces and flowers — Your bouquets can live to see (and brighten!) another day when you arrange to donate them to a local hospice, senior citizen community, retirement home, women's shelter, 

Ronald McDonald House

 or hospital.
Repurpose your decorations — If you custom-ordered linens, table coverings, lanterns, candles or other decorations, you have two options — haul those things around with you forever, or give them to someone who can put them to good use! Places such as the

Resource Exchange

accept bulk donations of similar items that are then sold to the artist and maker community in Philadelphia for cheap, and the organization doesn't care whether your items are engraved with "AJ+GB 4L."
Whatever you do, make sure you coordinate these donations well in advance so everyone knows when to pack up the food and flowers, who is dropping everyone off or picking it up, and what types of items are going to be available. You do not want this to be a game-day decision!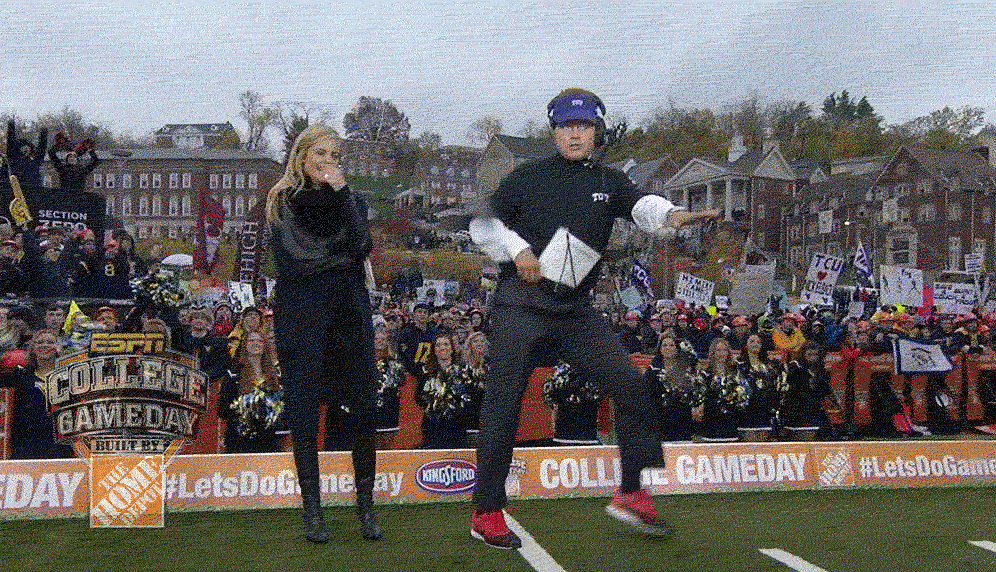 Congratulations on your engagement, btw!
-30-
Sign-up for daily news updates from Generocity