(Photo by Julie Zeglen)
Time for a new job? We've got you.
Before summer hits, get inspired by joining Generocity for INTER/VIEW 2018 presented by Public Health Management Corporation (PHMC), our nontraditional jobs and engagement fair, on Monday, May 21.
You can be sure that every nonprofit or company represented at the event has social impact on the brain — they're either looking for smart employees to join their team or impassioned volunteers to help their cause.
Register here
Here are the logistics:
WHO — Approximately 20 hiring organizations and 100 opportunity seekers
WHEN — Monday, May 21, from 5 to 7:30 p.m.
WHERE — PHMC, Centre Square East, 1500 Market St.
WHY — You're looking to hire or be hired but hate the stuffiness of traditional jobs fairs
HOW MUCH — Free to attend
Not to mention the perks of free headshots, résumé reviews and light food.
Literally us rn: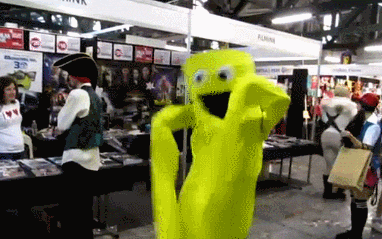 Register here
Is your organization hiring or looking for volunteers and interested in hosting a table? Send any sales Qs to Editorial Director Chris Wink, chris@technicallymedia.com.
Check the registration page closer to May 21 to see a full list of organizations and companies to be represented. See ya there!
P.S. Already work for a great nonprofit and want to up your technology game? Consider Tech in the Commons, our bootcamp series teaching digital engagement strategies. Get all the deets here.
-30-
Sign-up for daily news updates from Generocity