HOW POVERTY HAS CHANGED DURING A PANDEMIC — AND HOW IT HASN'T
THE FINAL REPORT | JANUARY 2022
For a year, Generocity.org reporters and contributors followed, interviewed and spoke to hundreds of Philadelphians living in poverty, and the policymakers, advocates and activists working on economic empowerment.
The result is a 40-page report with key findings and recurrent themes. Download the report below.
Download the Poverty Listening Tour report
The Poverty Listening Tour was made possible thanks to
United Way of Greater Philadelphia and Southern New Jersey

Celebrating 100 years, United Way of Greater Philadelphia and Southern New Jersey (UWGPSNJ) is on a mission to end poverty and expand opportunity for all by investing in Early Learning, Community Resiliency, Financial Empowerment, and Career Pathways. Serving Pennsylvania's Chester, Delaware, Montgomery and Philadelphia counties, and New Jersey's Atlantic, Burlington, Camden, Cape May and Cumberland counties, United Way creates solutions that break the cycle of poverty. As part of a network of independent local nonprofit organizations, United Way provides countless ways to give, advocate and volunteer. To learn more, visit www.unitedforimpact.org.
Poverty Listening Tour Contributors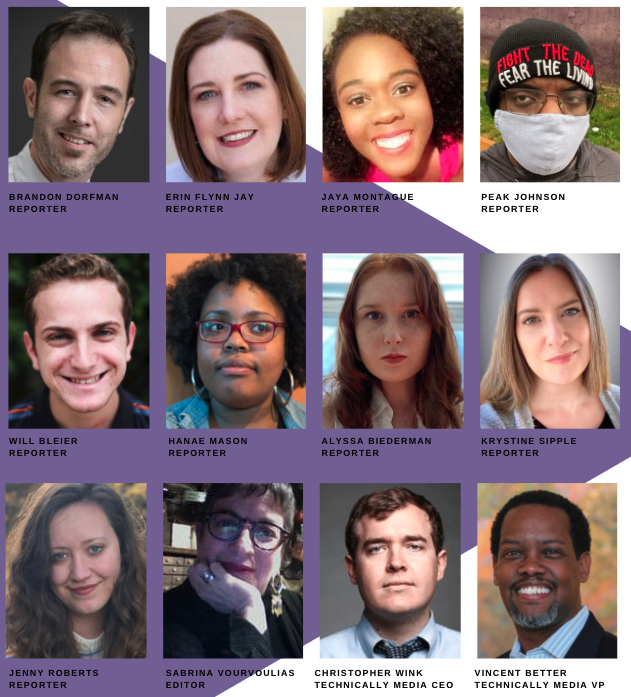 Explore highlights from a full year of reporting and storytelling on poverty action.