(Illustration by Hannah Agosta Illustration, based on a photo by Jessie Fox)
How to Give is a biweekly column by local philanthropy wizard Lansie Sylvia. In it, Lansie answers readers' questions about millennials, philanthropy and engaging the next generation of givers. To ask her a question, email lansie@heresmychance.com or tweet @FancyLansie.
---
THIS WEEK'S QUESTION:
I'm a millennial and support several national and local nonprofits, but I'm having trouble feeling totally secure in my giving. It seems like every time I mention my giving to my friends one of them has a comment about how such-and-such nonprofit isn't good, or this one's executive director makes too much money, etc. How can you know that the nonprofit you're giving to is legit?
Thank you for supporting the charitable sector! Good on ya!
To start, I'm going to break off the part about executive compensation and put it right here.
Trusting the nonprofits you support is hugely important. We've talked generally about how to choose which nonprofits to support and how to assess impact, but you're talking about a very deep, emotional need: the need to know whether something is "good" or "bad."
That's a big question, so I'm going to break my answer into three sections: resources, artifacts and conversation starters.
RESOURCES: There are lots of resources available to check out the "decency" of a nonprofit – how it spend its money, how many programs it is running per year, how it's compensating it's employees, etc.
There has been pushback by prominent thinkers that these "ranking organizations" are measuring the wrong things, so make sure to keep your critical thinking hat on and take everything with a grain of salt. Here are some of the industry leaders:
The BBB Wise Giving Alliance

evaluates charities against the BBB WGA's "Standards for Charity Accountability" and produces reports about national charities. They don't rank charities, per se, and they only evaluate charities that the public has most often asked about as well as charities that request to be evaluated.
Charity Navigator

"works to guide intelligent giving." They've created a rating system that reports on a charity's financial healthy, accountability, and transparency. They've been criticized for their role in creating the "

Overhead Myth

," and have since responded with

this letter

.
CharityWatch

is a

paid service

that rates nonprofits based on an "in-depth evaluation of complex charity financial reporting." They've also been criticized for perpetuating the "Overhead Myth" and I think it's telling that their logo is a scary-looking guard dog.
GreatNonprofits

is akin to Yelp reviews for nonprofits – they

encourage nonprofits

to source reviews from their communities in order to help donors make informed decisions. I'm a bit wary because this method could inadvertently lend more credence to nonprofits that have more digitally savvy donor populations, so my advice is to use this one in tandem with another resource.
GuideStar

gathers and disseminates 

information

 about every single IRS-registered nonprofit organization. This is my personal go-to resource, but it helps if you know how to read a nonprofit's Form 990 (basically a tax return) so

here

are some

good tutorials

about

that

.
ARTIFACTS: In the User Experience world ("UX") designers use things called "artifacts" to help them understand and communicate with a new community in order to solve a problem. All nonprofits have a specific culture to them, and all cultures create artifacts. Artifacts are the physical stuff created by a nonprofit to express intangible concepts, things like "impact" and "accountability."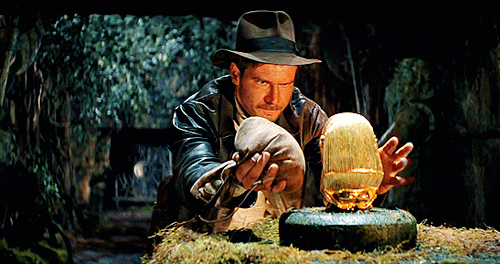 When you're researching a new nonprofit to support, you should explore their culture and try to dig up some artifacts to help you make your decision. Some of these will be readily available on the nonprofit's website and social media, but some you may have to ask for. Examples of helpful artifacts could include:
Annual report (printed or digital)

Program descriptions and outcomes

Pictures and videos from events and speaking engagements

First-person stories of impact from beneficiaries or program participants

Job descriptions for key personnel

Biographies of staff and board members
If a nonprofit doesn't have most of these artifacts readily available for you to review, that's a big red flag. Even if the artifacts are a bit underwhelming — annual reports that are mostly blocks of text with no visuals, grainy iPhone videos from events — they still need to exist and represent a nonprofit's best attempt at communicating with it's donor base.
No artifacts = no culture = not a place that I want my dollars to live.
CONVERSATION STARTERS: Some things can only become known by having a conversation with a Real Live Person, and if you give money to a nonprofit, you should feel comfortable picking up the phone and giving them a call.
If you've researched the nonprofit and reviewed the relevant literature and you still have questions, contact that nonprofit to set up a time to get those queries answered to your satisfaction. At most nonprofits, your point of contact will be someone on the development or membership team. You should be able to find a direct email address for them on the nonprofit's website.
Here are a few good conversation starters to find out more about how a nonprofit thinks, acts and measures its outcomes:
How do you determine what the needs of your community are?

What channels do you have in place to receive feedback from your constituents?

What evidence is collected to demonstrate that your approach is effective?

Has your approach been reviewed or written about by an objective third party?

How are board members selected for participation, and what are their terms limits?

What is your rate of staff turnover?
Full disclosure: Nonprofits, especially small ones, are encouraged to spend them time cultivating bigger donors, so if you're a first-time donor or a donor on the lower end of the annual spectrum (>$100 per year), don't expect to immediately get a sit-down meeting with the executive director. You may receive an email response or a phone call from a manager, but no matter what, you should get a response with seven business days of your outreach. That's just plain courtesy.
In the end, participating in philanthropy is a personal choice that must be made with both the head and the heart. Don't let an exhaustive research process paralyze you into inaction. Do your due diligence, give a gift, and then keep up-to-date with the nonprofit. The truest indicator of whether a nonprofit is "good" is whether it is using your money wisely to accomplish its mission effectively, and you will only know that for sure if you engage consistently with the nonprofit, remain critical, and keep asking questions.
Special thanks to Sam Abrams, Savannah Carr, Alex Hillman, Ben Levin, Saul Rosenbaum and Amanda Thomas for their insights on this week's column. You rock!
-30-
Sign-up for daily news updates from Generocity